Board of Trustees
Elizabeth V. Warren, President
Edward V. Blanchard Jr., Chair
Jason T. Busch, Ex-officio
Trustees Emeriti
Didi Barrett
Barry D. Briskin*
Joseph F. Cullman 3rd*
Allan Daniel
David L. Davies*
Samuel Farber*
David Gordon
Cordelia Hamilton*
Joan M. Johnson
Frances Sirota Martinson*
George H. Meyer*
Cyril I. Nelson*
Margaret Z. Robson*
George F. Shaskan Jr.*
Richard Walker
L. John Wilkerson
*Deceased
To learn more about joining the Board of Trustees, please contact: board@folkartmuseum.org
Director and Chief Executive Officer
Jason T. Busch
Leading Sponsors
Sponsorship of the museum's exhibitions, education and community programs, and special events are tailored to the sponsor's objectives and budget. We welcome opportunities to explore mutually beneficial partnerships and guarantee category exclusivity, an uncluttered environment, and meticulous execution. For more information, contact Karley Klopfenstein, Deputy Director and Chief Development Officer, at 212. 265. 1040, ext. 318, or kklopfenstein@folkartmuseum.org.
The museum thanks the following Leading Sponsors for their support:
Andrew W. Mellon Foundation
Booth Ferris Foundation
City of New York Department of Cultural Affairs
Joyce B. Cowin
The David Davies and Jack Weeden Fund for Exhibitions
Ford Foundation
The Henry Luce Foundation
Institute of Museum and Library Services
The Leir Charitable Foundations
The Magazine Antiques
National Endowment for the Arts
National Endowment for the Humanities
New York State Council on the Arts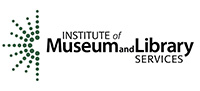 Image: Berks County Farmscape, John Rasmussen (1828–1895), Berks County, Pennsylvania, c. 1879–1886, oil on zinc-plated tin, 26 3/8 x 35 3/8 in., American Folk Art Museum, gift of Ralph Esmerian, 2005.8.15.