Self-taught citizen artist vanessa german's interdisciplinary creative practice involves working across sculpture, performance, communal ritual, immersive installation, and photography to create work that combats the historical and ongoing oppression of African American communities and envisions new futures and models of repair. Amber J. Phillips is a storyteller, filmmaker, and art director whose work imagines a world where Black womanhood is an abundant overwhelming experience of safety, pleasure, and joy. Join us for a conversation with the artists as they discuss art, activism, and world-building, exploring themes of memory, healing, and love in their work and selected works on view in the Museum's current exhibition, MULTITUDES.
Space is limited; advance registration is required. Please consider making a donation when you register to support ongoing virtual programming.
Instructions for joining with a Zoom link and password will be provided by email upon registration confirmation under "Additional Information." Closed captioning will be provided in English. For questions or to request accessibility accommodations, please email publicprograms@folkartmuseum.org.
vanessa german is a self-taught citizen artist working across sculpture, performance, communal rituals, immersive installation, and photography, in order to repair and reshape disrupted systems, spaces, and connections. The artist's practice proposes new models for social healing, utilizing creativity and tenderness as vital forces to reckon with the historical and ongoing catastrophes of structural racism, white supremacy, heteropatriarchy, resource extraction, and misogynoir. A visual storyteller, german utilizes assemblage and mixed media, combining locally found objects to build protective ritualistic structures known as her power figures. Modeled on Congolese Nkisi sculptures and drawing on folk art practices, they are embellished with materials including beading, glass, fabric, and sculpted wood and come into existence at the axis on which Black power, spirituality, mysticism, and feminism converge. Upholding artmaking as an act of restorative justice, german confronts and begins to dismantle the emotional and spiritual weight imposed by the multi-generational oppression of African American communities. As a queer Black woman living in the United States, german has described this as a deeply-necessary process of adventuring into the wild freedom that the inhabitation of such identities demands. german has been awarded the 2015 Louis Comfort Tiffany Foundation Grant, the 2017 Jacob Lawrence Award from the American Academy of Arts and Letters, the 2018 United States Artist Grant, and, most recently, the 2018 Don Tyson Prize from Crystal Bridges Museum of American Art.
Amber J. Phillips is a storyteller and filmmaker. She creates world-building narratives using warm visuals and vulnerable performances through her lens of being a Fat Black Queer femme auntie from the Midwest. Amber recently released her first short film, Abundance, about the limitations and radical possibilities of identity. Abundance was most recently a 2021 BlackStar Film Festival selection and won the audience award for Best Short Narrative. You can experience more of Amber's work on Instagram and Twitter @AmberAbundance.
Support for 2022 public programs is provided by the National Endowment for the Humanities (NEH).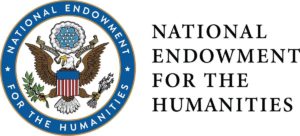 Images: vanessa german, The Blood & The Animals, The Mirror & The Sky; An ode to the un-language-able truth of is-ness; 2017, mixed-media assemblage; 77 1/2 x 36 x 35 inches; (PK 27190), and images of Amber J. Phillips courtesy of the artist.