Join contemporary artist Jordan Nassar live from his studio in New York as he discusses his artistic process, reflects on both themes of repetition and memory in MULTITUDES, and responds to historic needlework pictures and samplers on view.
Nassar will discuss how he incorporates traditional methods and motifs into his hand-embroidered compositions, creating abstracted and dream-like landscapes that engage with his cultural identity and Palestinian heritage. This conversation will also explore how artworks can communicate the human experience and offer a closer look into Nassar's ever-expanding creative practice, including new bodies of work and his ongoing collaboration with Palestinian craftswomen.
Space is limited; advance registration is required. Please consider making a donation when you register to support ongoing virtual programming.
Instructions for joining with a Zoom link and password will be provided by email upon registration confirmation under "Additional Information." Closed captioning will be provided in English. For questions or to request accessibility accommodations, please email publicprograms@folkartmuseum.org.
Jordan Nassar's (b.1985, New York, NY) hand-embroidered pieces address the intersection of craft, ethnicity, and the embedded notions of heritage and homeland. Treating traditional craft more as medium than topic, Nassar examines conflicting issues of identity and cultural participation using geometric patterning adapted from symbols and motifs present in traditional Palestinian hand embroidery. Meticulously hand stitching colorful compositions across carefully mapped-out patterns, he roots his practice in a geopolitical field of play characterized by both conflict and unspoken harmony. His work has been featured in solo and group exhibitions globally at institutions including the Orlando Museum of Art, Orlando, FL; Center for Contemporary Art (CCA) Tel Aviv, Israel; Princeton University Art Museum, Princeton, NJ; Museum of Arts and Design, New York, NY; Katonah Museum of Art, Katonah, NY, among others. Recent notable exhibitions include Making Knowing: Craft in Art, 1950 – 2019 at the Whitney Museum of American Art in New York, the Asia Society Triennial: We Do Not Dream Alone in New York, and The Field Is Infinite, a solo exhibition at KMAC Museum in Louisville, Kentucky. His upcoming 2022 solo exhibitions include presentations at Kukje Gallery, Seoul; Anat Ebgi, Los Angeles; James Cohan, New York; and the Institute of Contemporary Art (ICA) Boston. Jordan Nassar is represented by James Cohan, New York; Anat Ebgi, Los Angeles; and The Third Line, Dubai.
Support for 2022 public programs is provided by the National Endowment for the Humanities (NEH).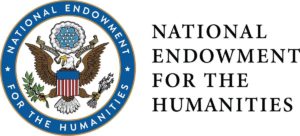 Images: Image of the artist courtesy of the artist; Artist Unidentified, Needlework Picture, Newburyport, Massachusetts, c. 1805–1810, Silk on linen, 16 1/4 x 17 1/2 in., American Folk Art Museum, New York, gift of Ralph Esmerian, 2013.1.48.