Artist Woomin Kim creates vibrant and evocative quilts, sculptures, and installations from found and recycled textiles, describing her process as "cutting up, breaking apart, or melting…Exposing a hidden rawness, I am able to consider the gap between how I know these objects and what they really are." From the colorful cotton, linen, and synthetic strips of cloth in Pecolia Warner's Pig Pen Quilt (Log Cabin Variation), to Johnny Velardi's inventive sculptures composed of clementine peels and other organic material, transforming found and everyday objects is also integral to the creative practices of many artists in MULTITUDES.
Join Woomin Kim for a workshop inspired by sculptures and textiles on view; and learn how to convert fabric, fibers, and other found materials into unique, densely layered string, interwoven with personally meaningful objects and stories. Materials will be provided, and participants are encouraged to bring their own recycled materials. This program is limited to 12 individuals.
The Dialogue + Studio Workshop series offers participants opportunities to gain insight into and engage with self-taught art, past and present, at a deep level. Focused discussions about select themes, techniques, and materials featured in current exhibitions are paired with related expert-led hands-on workshops.
Space is limited; advance registration and masks are required. All visitors 12 and older must show proof of vaccination and a valid I.D. For questions or to request accessibility accommodations, please email publicprograms@folkartmuseum.org.
Woomin Kim is a South Korean artist currently based in Queens, NY. Through her textile and sculptural projects, she examines the active materiality of daily objects and urban landscapes. Kim has participated in exhibitions and residencies at the Queens Museum, Isabella Stewart Gardner Museum, Art Omi, and Boston Children's Museum. Kim has received fellowships and awards from the Joan Mitchell Foundation, Noguchi Museum, and Korean Cultural Foundation. Her works have been featured in The New York Times, Hyperallergic, Juxtapoz, and BOMB Magazine. Kim holds a B.F.A from Seoul National University and received an M.F.A. from the School of the Art Institute of Chicago.
Support for 2022 public programs is provided by the National Endowment for the Humanities (NEH).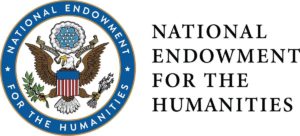 Images: Shijang Project, Bunsik and Fish Market, (2021), Courtesy of the Artist.