This spring, celebrate your city at the American Folk Art Museum. Join us for a five-part series celebrating the contributions, communities, histories, cultures, music, and food of each of New York City's five boroughs. This multi-day festival is offered in conjunction with the exhibition Made in New York City: The Business of Folk Art (March 19–July 28, 2019).
This series is free and open to all.
Staten Island Day Activities:
1 pm  Families and Folk Art: New York City—Then and Now
2 pm  Closer-Look Tour
3 pm  Gallery talk with Victoria Munro, executive director, Alice Austen House
A special family scavenger hunt will be available all day long.
Baked goods will be provided by Mark's Bake Shoppe throughout the day.

Victoria Munro (b. 1975, Wellington, New Zealand) has been a resident of New York for more than two decades and lives on the North Shore of Staten Island with her partner and their two children. Munro is the executive director of the Alice Austen House, a nationally designated site of LGBTQ history and the only museum in the United States to represent the work of one women photographer, Alice Austen. Munro is an artist, art and art history educator and curator. She represents the Alice Austen House Museum in the Stonewall 50 Consortium, an organization of institutions and organizations committed to producing programming, exhibitions, and educational materials related to the Stonewall uprising and/or the history of the LGBTQ civil rights movement anchored to and/or commemorating the upcoming June 2019 50th anniversary of the Stonewall uprising. Munro has been the lead interpretation and project manager of the Alice Austen House updated permanent installation and LGBTQ+ programs director.
Alice Austen House: Alice Austen (1866–1952) captured a changing New York City in more than 7,000 photographs taken mostly around the turn of the twentieth century. Austen documented her life on Staten Island and went onto the streets of Manhattan to photograph the activities of immigrants and the working class. She was versatile and forged her own path beyond the restrictive Victorian expectations for women. Austen was a master tennis player, an early advocate for women riding bicycles, founder of the Staten Island Garden Club, and is said to be the first woman on Staten Island to own a car.
A vibrant cultural center, the Alice Austen House keeps the daring spirit of the early American photographer alive by presenting changing exhibitions of Alice Austen's pioneering historic photographs and of contemporary photography, providing education programs for students and offering a range of cultural programs for the public.
In June 2017, the Alice Austen House, where Austen and her life partner, Gertrude Tate, lived together for nearly thirty years, marked its national designation as a site of LGBTQ history. The museum's listing on the National Register of Historic Places was amended to include LGBTQ history as an area of significance. This was an achievement of the NYC LGBT Historic Sites Project, funded through a grant from the New York State Historic Preservation Office and made possible by the National Park Service.

Learn more about Staten Island from our event partner Historic Richmond Town in Staten Island, which is offering a tour on Friday, March 29 at 2 pm. Fridays are suggested donation day.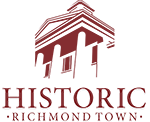 For more information, email education@folkartmuseum.org.
Future Event Dates:
Celebrate Queens: April 26
Celebrate the Bronx: May 17
Celebrate Brooklyn: June 21
Celebrate Manhattan with our annual Summer Saturday event: July 20
In partnership with The Pratt Center for Community Development's Made in NYC (MINYC) initiative

Image: Staaten-Island (detail); artist unidentified; Staten Island, New York; c. 1850–1855; oil on canvas; 22 1/2 x 25 1/2 in.; collection of Historic Richmond Town, 88.051.0001.